Prophecy, Mistrust and Development: Religion and the 2014-15 Ebola Epidemic in Sierra Leone
By Ben Walker
One night in June 2015 in Freetown, Sierra Leone, the Ghanaian Prophet Daniel Amoateng roared to a crying, praising and screaming crowd that there would be 'No more Ebola'. Backed by the clanks of an electric keyboard, the noise became rapturous with call, response and cheers as Amoateng declared over and over that the disease must 'touch nobody'. Aside from prophecy, Amoateng donated scholarships to orphans affected by Ebola and, for his efforts, received the 2015 Ghana UK-Based Achievement (GUBA) Humanitarian Award.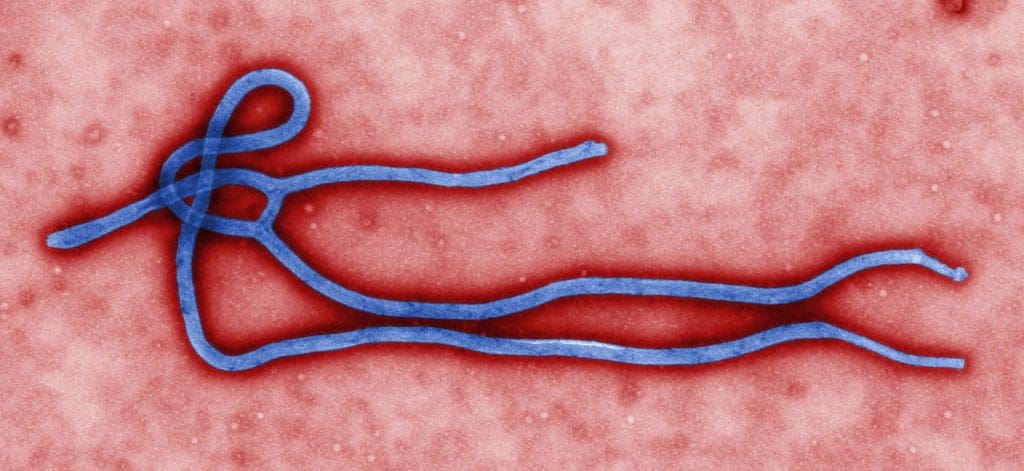 He explains that one of his chief aims is for Africans to become philanthropists:
In Africa we don't know how to support our own. We always have to look up to the United Nations, the United Nations Children Emergency Fund (UNICEF) and the World Health Organization (WHO) to support us. My aim is to ensure that Africans learn how to support their own and gradually rise to the status of being philanthropists.
Amongst the litany of missions to save the country from the outbreak, Amoateng's was probably amongst the most well received. By contrast, it is no secret that fear and mistrust greeted many of the government and international aid attempts to control Ebola's spread. Poor understanding of the religious and cultural context, particularly ignorance about the significance of Muslim burial practices, have been blamed for difficulties with containing the disease. In response Katherine Marshall and Sally Smith have argued that:
Faith communities, omnipresent in Africa, can be part of the solution if included as full partners, engaging their powerful communications networks and local knowledge. Assessment of how faith resources were, and were not, engaged should be reflected on by the governments concerned and international partners.
This ties well with the recent All-Party Parliamentary Group (APPG) Report launched in the House of Lords in March. The Report showed that when religious groups linked together and lauded messages of hygiene, when young people went door-to-door encouraging good health practices, and when women's groups were able to be active as care givers and health facilitators, it became easier to arrest Ebola's rampaging march. In the conclusion more of this is encouraged:
The chief finding of the report is that efforts to curb the outbreak of Ebola in West Africa were most effective when local leaders of affected communities led the demand for assistance from their governments and the international actors and played an essential leadership role in the management of that assistance.
But how exactly can this be achieved? The answer is not so simple. One of the options the Report suggests is that:
The (UK) Government should build on its relationships with diaspora groups in the UK, involving them in programme planning and policymaking.
I was a researcher on the Report, with the Think Tank, Polygeia, and agree with its conclusions, but beginning to laud such options is only a start. Someone like Daniel Amoateng, who is leading the charge for African agency in philanthropic work, would surely be a perfect ambassador for these diaspora-development initiatives. Amoateng has strong links to Britain (where he studied for his BSc in Civil Engineering and his Masters in Construction Management, as well as where his ministries have a Prayer Centre), he is also apparently successful in business (with his Ghana tourism app), and is loved by many Christian congregations in West Africa. Yet, faith and development, in Britain and West Africa, have much longer and more complicated relationships than our Report could explore. Would the UK civil service be comfortable financially supporting or strategising with a Ghanaian prophet in a similar situation to that of the Ebola outbreak? Probably not. Yet, it is with Amoateng that those congregations in Sierra Leone were dancing in the hope of salvation, when Ebola seemed to be unendingly awful.
Following civil war, there has been a high-premium placed on trust in Sierra Leone. For aid agencies and institutions to connect to religious leaders, who are often the most trusted members of communities, we need to face up to their historical complexity, where they fit in the history of mission and colonialism, and how different they might be to our conceptions of how religion and charity align. Whilst the APPG report shows how well Muslims and Christians could cooperate in the fight against Ebola (they had joined together in helping to end the civil war too – see here), there is little evidence to suggest a smooth relationship with government. In fact, relations between civil society and the state can be very tense. In the early days of the epidemic, rumours in Sierra Leone emerged suggesting that there was government complicity in Ebola, because incumbent politicians wished to depopulate opposition group strongholds. Moreover, in a contrasting context, the Christian Health Association of Sierra Leone (CHASL) wrote of their gratitude to an American aid foundation for stepping in when the government failed to help:
I just felt that I should write to let you know how much of an impact Brother's Brother has had on the health care in Sierra Leone. The government hospitals and the faith based hospitals are very separate. The government does not share with the faith-based hospitals although we do share any excess we might have with it. During the Ebola crisis all the millions of dollars and containers of supplies that were sent to the government did not ever reach the faith-based hospitals. And yet we care for one-third of the country's population. If it hadn't been for the fantastic effort of Brother's Brother to find and ship soap, chlorine and protective gear, our hospitals would have had to close. In the beginning, we lost many nurses in the southern provinces to Ebola. We found that since the gowns and gloves were so dear, they were wearing them but handing them off to the next shift to use. We gave education on the proper use of protective gear and with your help sent them the supplies they needed. No more nursing deaths occurred in our institutions. Also we lost two of our doctors early on. The first, from Spain, was infected very early on before the disease was understood, and the second was infected in Connaugt Hospital, a government hospital where he was moonlighting. None of our other medical personnel were infected in our institutions and we believe it is in large part because of the effort of Brother's Brother and the shipping of supplies.
Overall, the religious landscape in Sierra Leone is very complex and its relationship with the state can cut in many different directions. A well-contextualised understanding of the actors involved is vital if foreign aid agencies are to be successful partners of faith-based communities (see Conteh, 2011 and O'Brien & Rashid, 2013). Aid work is political work, as the case of Brother's Brother purportedly plugging the government's gap shows. As it always has done, aid intervention changes who has power and money, it intervenes in long-term historical processes and its sensitivity to these effects will shape its consequences. Daniel Amoateng might not be who the Department For International Development or the World Health Organization want to work with in a health crisis like Ebola, but comprehending his role during the emergency (and the diverse roles of popular speakers like him across different faiths) is absolutely necessary for effective development.
---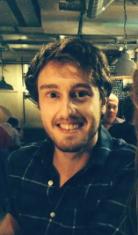 Ben Walker was a Wellcome Trust funded doctoral student in the Centre for Global Health Histories at the University of York. He graduated with a BA in History and MPhil in African Studies from the University of Cambridge. His work explores issues surrounding religion, health and aid in twentieth-century history, and particularly in Ghana.
---