S3 Episode 8: Psychology of (non)Religion with Dr Carissa Sharp and Dr Carola Leicht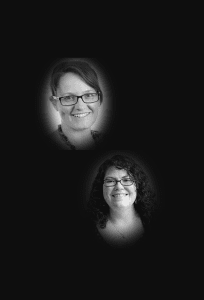 In the penultimate episode of the season, Will and Rebecca are joined by Dr Carissa Sharp, Assistant Professor in Psychology of Religion in the School of Theology and Religion at the University of Birmingham, UK and Dr Carola Leicht, Reader in Organisational Behaviour at the University of Kent, UK. Carissa and Carola discuss their almost decade-long collaboration, using social psychological methods to explore questions of science-religion conflict and how religious and nonreligious social identities drive perceptions of conflict in unexpected ways. Carola presents the in-depth results of her work on atheist and "new atheist" perceptions of science and religion, before Carissa discusses how stereotypes impact both religious and non-religious perceptions. Carissa goes on to discuss a recent grant success supporting her work to develop psychological cross-training for theologians.
(This episode was recorded in June 2023)
This podcast is 63 minutes and 53 seconds long.
The keywords associated with this episode are:
Social Psychology
Conflict Thesis
Atheism & New Atheism
Stereotypes
Religious and Non-religious Identities
Cross-training
To learn more about the contributors work, we recommend you check out:
Sharp, C., Leicht, C., Rios, K., Zarzeczna, N. and Elsdon-Baker, F. (2021) 'Religious Diversity in Science: Stereotypical and Counter-Stereotypical Social Identities', Group Processes & Intergroup Relations. SAGE. doi: 10.1177/1368430220987598.

Leicht, C., Sharp, C. A., LaBouff, J. P., Zarzeczna, N. and Elsdon-Baker, F. (2021) 'Content Matters: Perceptions of the Science-Religion Relationship', International Journal for the Psychology of Religion. Taylor & Francis. doi: 10.1080/10508619.2021.2003111.

Sharp, C. A., & Leicht, C. (2020). 'Beyond belief systems: Promoting a social identity approach to the study of science and religion'. In F. Elsdon-Baker & B. Lightman (Eds.), Identity in a secular age: Science, religion and public perceptions (pp. 111-126). Pittsburgh, PA: University of Pittsburgh Press.