S2 Episode 6: Science Scepticism around the World with Dr Baastian Rutjens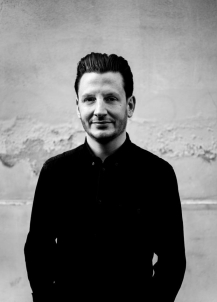 Understanding public attitudes towards science has become an increasingly important area of research in recent decades, and the importance of this kind of work has only been heightened by the emergence of COVID-19, and the diverse and unpredictable public responses to scientific and medical advice during the pandemic. In this episode Will and Richard talk to Dr Baastian Rutjens, who investigates public attitudes to science around the world, with a focus on what he describes as 'science scepticism'. Baastian explains how tools and methods from social psychology can help us to understand the motivations which underlie scepticism of science, and we discuss the wider social and political implications of these kinds of attitudes.
(This episode was recorded in March 2022)
This podcast is 57 minutes and 03 seconds long.
The keywords associated with this episode are:
Social Psychology
Scepticism
Psychology of Science
International Public Attitudes
Science and Meaning
To learn more abut Baastian's work, we recommend you check out:
Rutjens, B. T. et al. (2022) 'Science Skepticism Across 24 Countries', Social Psychological and Personality Science, 13(1), pp. 102–117. doi: 10.1177/19485506211001329.

Rutjens, B. T., van der Linden, S. and van der Lee, R. (2021) 'Science skepticism in times of COVID-19', Group Processes & Intergroup Relations, 24(2), pp. 276–283. doi: 10.1177/1368430220981415.

Rutjens, B. T., & Preston, J. L. (2020). Science and religion: A rocky relationship shaped by shared psychological functions. In Vail, K., & Routledge, C. (Eds.) The science of religion, spirituality, and existentialism (pp. 373-385). Elsevier: Academic Press.